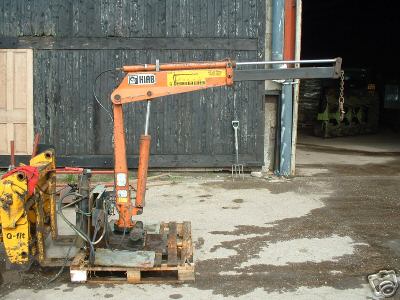 Wow! We started talking about getting an engine hoist, as you will have seen all the cagey lifting we've done. 'Cos Dereks shed has a drain in the middle, a wheeled hoist would be rubbish.

Anyway, I think there may have been some stella involved somewhere down the line, but Derek managed to find a hiab on ebay and bought it.

Yeah! We're gonna bolt it on the back and use the mog to reassemble itself!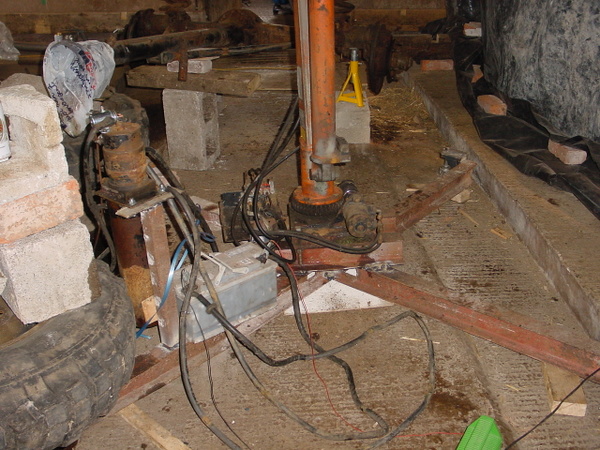 So we found some I beams and welded them together into a frame, add on some large high tensile bolts and Bob's your truck mounted crane.

It's the first time my welding has been exposed to very high loads, and all seems well.

We have to put ballast onto the legs of the X to stop it falling over, Mog wheels are quite heavy.

With true style, it's fitted with retractable castors, so it can be moved around.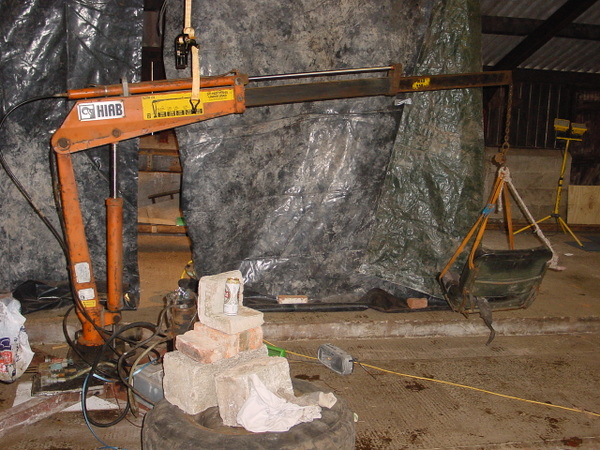 We'd run out of things to actually lift, so I made a nice chair.

It is rather fabulous being able to lift almost anything and put it where you want it.

Two years ago it was climbing rope and knots, a year ago it was a block and tackle, next year we're going to have one those big skylift helicoptors.