[ Building a 3 seat hovercraft ] [ Entering Scrapheap Challenge ] [ Two large and stupid motorbikes ] [ EvilStock(tm) 2004 - the festival ] [ EvilStock 2(tm) 2007 ] [ UK MogStock 2006 ] [ UK MogStock 2008 ] [ Car related stuff ] [ Other random nonsense ] [ Pete's Projectile Projects ] [ Links ] [ email me - jim ATE foodfight.org.uk ]
---
[ Restoration Home ] [ Buying a Unimog ] [ Fixing the cab - Part I ] [ Fixing the cab - Part II ] [ Taking it apart 1 ] [ Taking it apart 2 ] [ Finishing taking it apart - 3 ] [ Painting it all ] [ Starting to put it together - 1 ] [ Starting to look real again - 2 ] [ It's a Unimog - 3 ] [ Finishing the cab ] [ Putting the cab back on ] [ First day of hooning ] [ Finishing it off ] [ We got a HIAB (and another Mog) ]
What's big, heavy, yellow and smelly?
Our Unimog
The best off roader in the world, a big badass mercedes-benz. We'd fancied a Landy, and had been considering different types (road, race or resto) when I found this beast in a scrapyard about a mile from my house.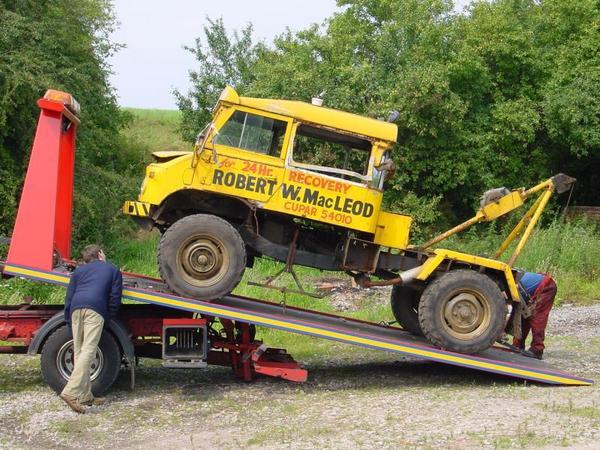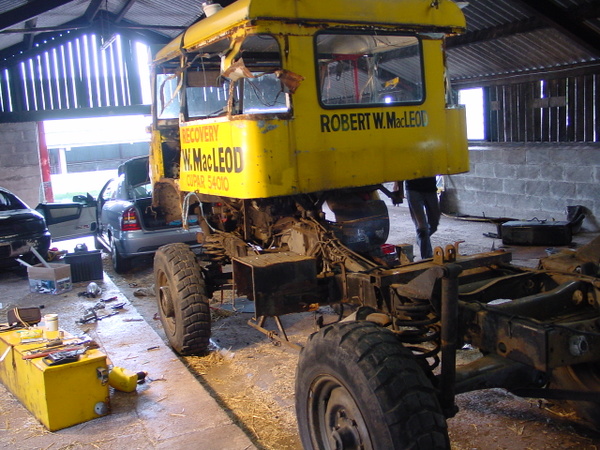 It took about 3 days to talk Derek into it, shortly afterwards it got dropped off, above.
Basically, for the few hundred pounds we paid, a f**king bargain. She's got 7,500Km on the clock, and it may actually be true. I think she (Ingrid) has just been parked outside for a few years. The cab's knacked, the chassis is good.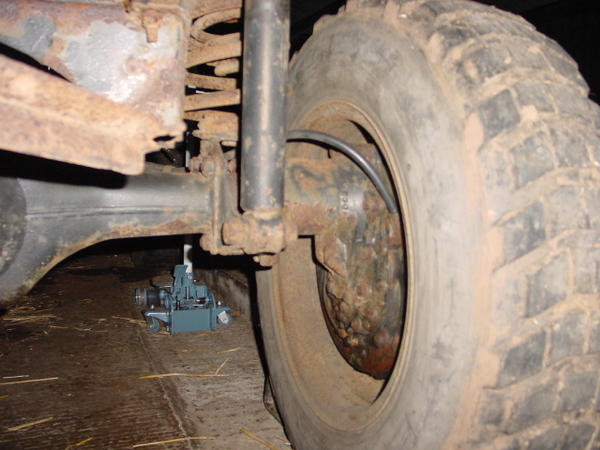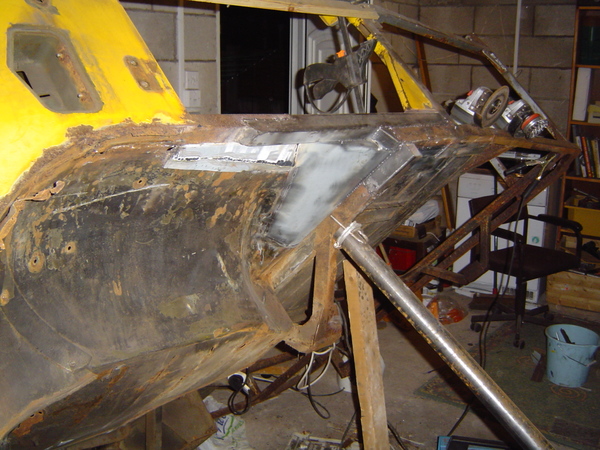 General aim is to lop the top off, make a canvas roof, put a flat back on and convert to LPG. Then she's going to the 2006 (yes, this said 2005 before!) IoM TT races with a bike on the back.
Slowly but surely, we're getting there. It will be on the road in 2005, it will, it will.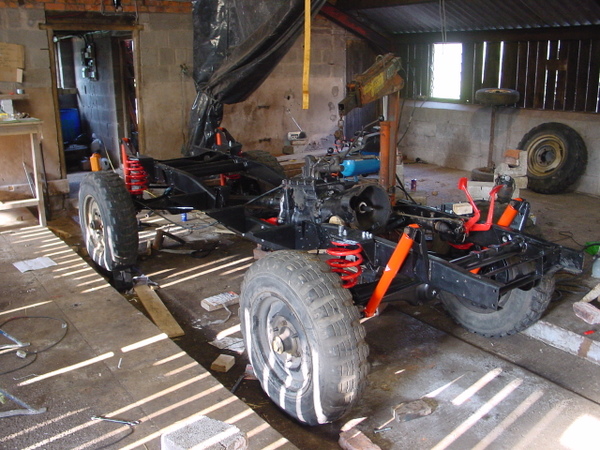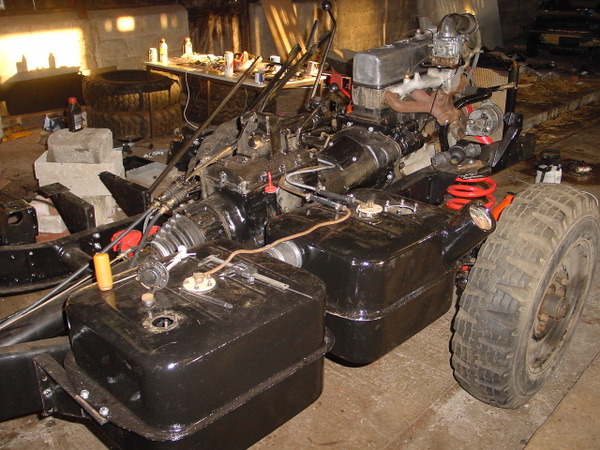 Almost certainly, it won't have a roof!.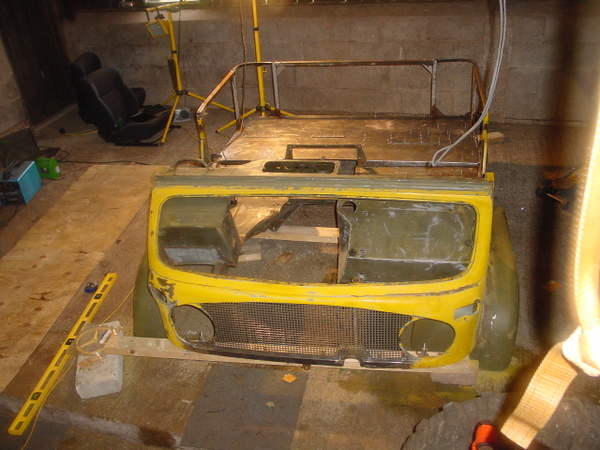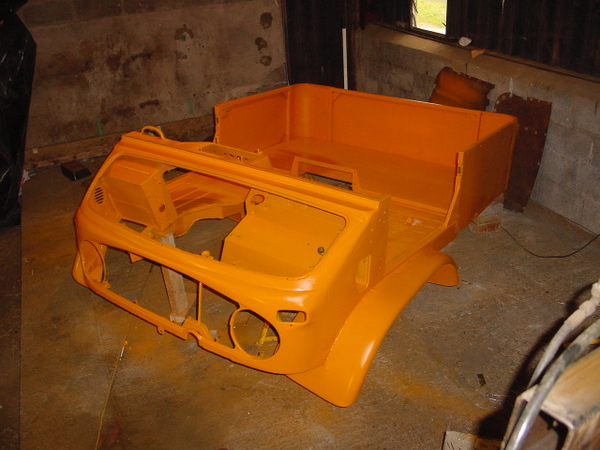 But it will be a very bright orange, and will have a shiny grille!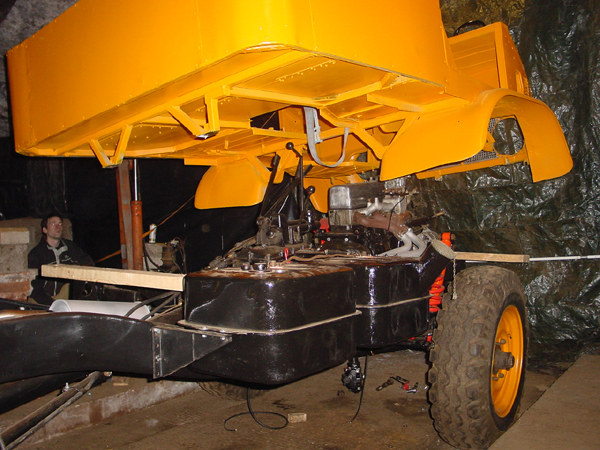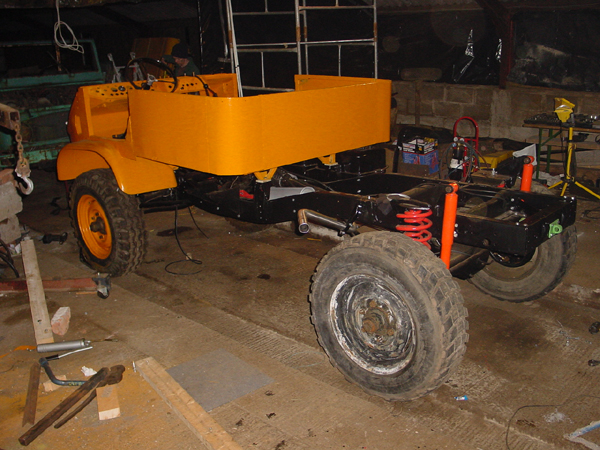 It is very bright orange and has a shiny grille!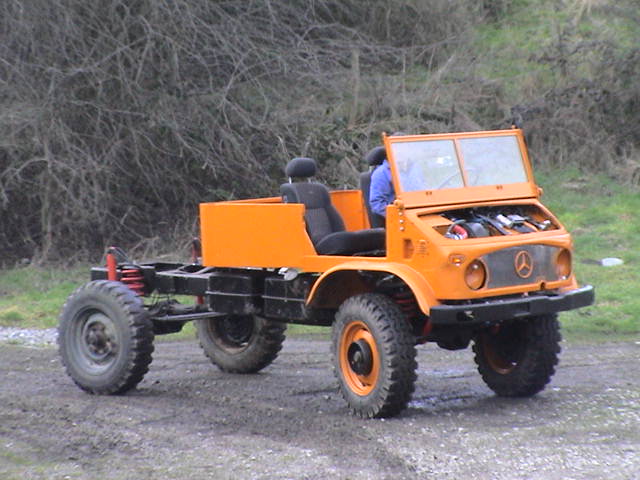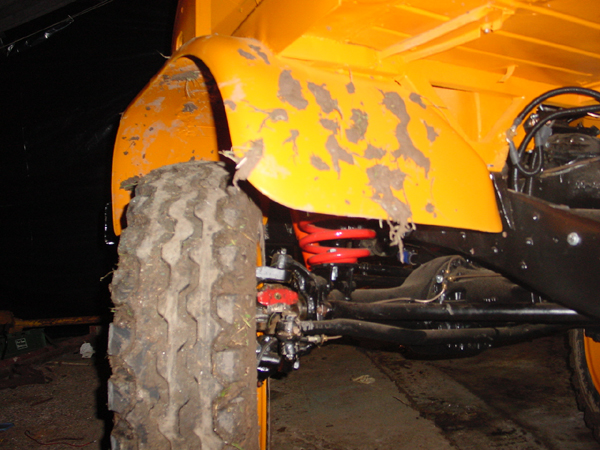 It is now covered in mud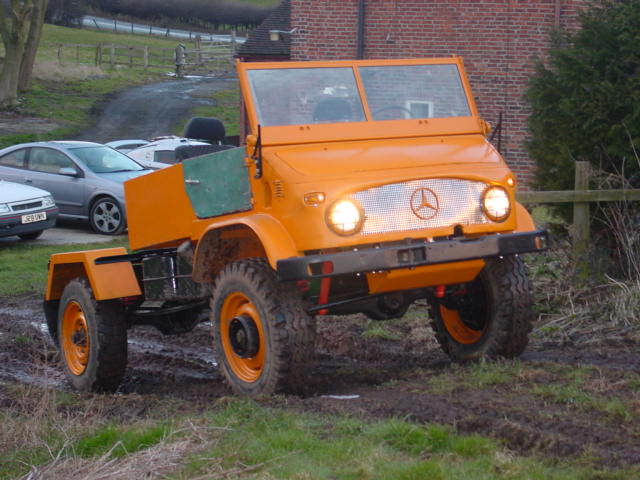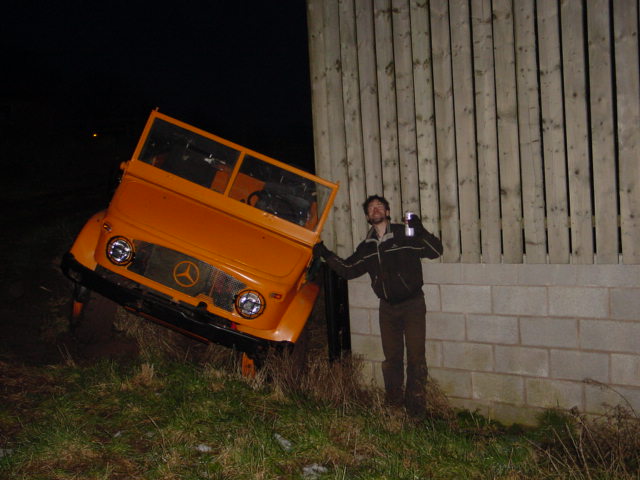 And I got it stuck!
Well, it's time to draw this bit to a close and move on to playing with and upgrading the mog.
jim (at foodfight dot org dot uk)